Thinkmist® Kids Omega-3
Purified DHA Omega-3 specifically designed for children 1 year and older.
Easy-to-use spray administration. No need for measuring devices, eye droppers or sugary gummies.
Supports the healthy development of the brain, eyes and nervous system.
Free from gluten, soy, lactose, sugar, wheat, artificial preservatives, flavours and colours.
Award-winning. Certified non-GMO, International Fish Oil Standards (IFOS), Friend of the Sea, Mom's Choice Gold Award Recipient and is Parent Tested Parent Approved.

Concentrated

Certified Sustainable

Tested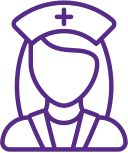 Health Authorities recognizes DHA's importance in child growth and development of the brain and retina.
Made with your family in mind
SIMPLE
FORMULA
NO ARTIFICIAL
FLAVOURS
MADE WITH
CARE
EASY TO
USE
SUPPORTED
BY SCIENCE
AWARD
WINNING
DHA
+

vitamin E

+

Natural Lemon Flavour
Each spray contains
Purified DHA (docosahexanoic acid) omega-3. The DHA in Thinkmist® is a whole-body fish oil naturally sourced from small wild-caught fish (sardines, anchovy and mackerel).
Vitamin E is used as a natural antioxidant, with no other preservatives, artificial colours or flavours.
A natural lemon oil, gives Thinkmist® a near-neutral taste. Every batch of Thinkmist® undergoes strict third-party testing for purity and quality, and is certified non-GMO.
How to use
Quality
Expiry and Storage
1. Thinkmist® is designed to be sprayed onto a food or drink item.

2. Alternatively, Thinkmist® may be sprayed directly into the mouth, on the inner cheek.

3. Once the spray is dispensed, store the bottle in the refrigerator.

Every batch of Thinkmist® undergoes strict third-party testing and is certified by the International Fish Oil Standards (IFOS) for compliance with their 5-star rating system. Thinkmist® is non-GMO and certified through The International GMO Evaluation and Notification Program (IGEN).

Always refer to the dates printed on both the bottle and the box of your Ddrops®.

After each use, Ddrops® should be stored upright, between 5°C and 30°C. Ddrops® products do not require refrigeration.